So I'm sure we are all familiar with our favorite game, poke`mon. We all remember in 1996 when Red and Blue version came out for the GameBoy. It was THE game to have, if you didnt own it, you were the lame kid at school. As poke`mon became more popular, continuing to flourish, we began to realize how it needed to end. Currently, poke`mon is in its final season for the tv show, but considering they are putting out a NEW game, I'm sure it will continue to suck.
Let me show you how the games came out, which ones were good, and which ones were bad.
1996: Pokemon Red and Blue, with Yellow being released roughly a year later as a "Special Edition" with the revolutionary "following pikachu" which made the game what it is.
2000: Pokemon Gold and Silver were released, with the later production of Pokemon Crystal as the "Special Edition" which allowed you to catch all 3 of the legendary Dog pokemon, introduced Pokemon Breeding, and 100 new pokemon.
2003: Pokemon Ruby and Saphire were created and given to the public, along with Emerald as the "Special Edition" which only introduced a new 135 pokemon, and the 2-on-2 battles. However it didnt offer much, and you could only catch 202 of the 386 pokemon, it was still a fantastic game like its older siblings.
Also in 2003 the introduced the Red and Green(originally only in japanese) remakes for the GBA/SP
No special edition however.
This is where it goes down hill.
2006: In which the developers decided another pokemon game would be smart, creating Diamond and Pearl(later releasing Platinum as "Special Edition). Adding another 107 pokemon(which i might add, about 100 of them look absolutely idiotic) however it was revolutionary with the (almost) 3D buildings and the underground wi-fi with friends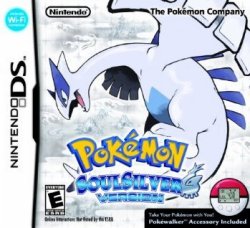 (should be in the good section, but for timelines sake, will have to house with the crappy ones foe now..) 2010: The remake of Gold and Silver for the Nintendo DS(which in my opinion has the best of it all) was again revolutionary with its Poke`walker and 3D buildings, also with the perk from Yellow, except that this time ANY pokemon could follow you, which really made me happy.
2010: Also later this year there was a release of Pokemon Black and White, which again, revolutionized how kids play pokemon. With the looped movement and 3D-ish pokemon Battle scenes.
2012: The big flop. Later this year, in october, we are to expect a new set of pokemon games. Pokemon Black 2 and White 2
I do not believe this game will be anything near what i want it to be. But because kids are always looking to play anything with the word "Pokemon" in it, it will be another Big Success.
Pokemon has lost my interest unless they decide to
1: remake the old ones
2: make better pokemon
or 3: be more creative with their freaking titles.
Hey nintendo, heres an idea, REMAKE BLUE AND RED AND YELLOW. Atleast they had Metapod.
Adam McMillin
Streamer-Worker Bee